Rama ~ Dr. Frederick Lenz
Rama ~ Dr. Frederick Lenz was an enlightened Buddhist master.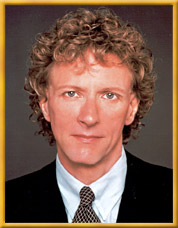 He was born on February 9, 1950 in San Diego, California. He grew up in Connecticut, attended the University of Connecticut, Phi Beta Kappa, and the State University of New York at Stony Brook, where he received his Ph.D. in English Literature. His dissertation was entitled The Evolution of Matter and Spirit in the Poetry of Theodore Roethke.
He died in April, 1998.
For more information about Rama see the official website. The dharma talks that Rama recorded during the 1980s and 1990s are available as free mp3s here. Several short videos of Rama teaching meditation and Buddhism are available here. Several of Rama's written works are available here.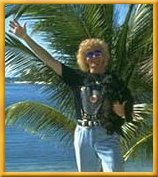 Rama began teaching meditation in the 1970s. He taught on the U.S. East Coast and around the world. In the late 1970s he began teaching in California and started a spiritual center, Anahata.
In the early 1980s he took the name Rama, and formed Lakshmi, a spiritual center that had students in San Diego, Los Angeles, and San Francisco. In 1983 he published a book, The Last Incarnation, that contained stories by his students about studying with Rama. Throughout the 1980s Rama continued to give public seminars in self-discovery around California and the United States.
Rama taught meditation and self-discovery through a variety of pathways including Hinduism, Zen Buddhism, Tantric Buddhism, Taoism, kundalini yoga, and mysticism.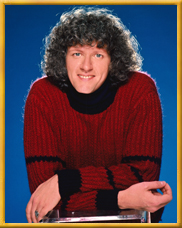 During this time he recodified the ancient pathways to enlightenment that had flourished in the high civilizations of Atlantis, Egypt, India, China, Japan, and Tibet. He adapted them to modern American culture. As self-discovery moves to a different land it retains its central core of enlightenment, but manifests in new ways in a new culture. Rama found enlightenment in computer software, in scuba diving and snowboarding, in writing books and composing electronic music, in career and business. And as always in meditation, teaching meditation, absorption in nirvana, and the bodhisattva Path.
He taught meditation and enlightenment in the same way that enlightened sages always have - through empowerments and the direct transmission of mind. Most meditators cannot enter samadhi, but anyone who meditated with Rama at a seminar experienced enlightenment as he entered nirvikalpa samadhi. Or, as an ancient Zen master phrased it, Selling Water By the River.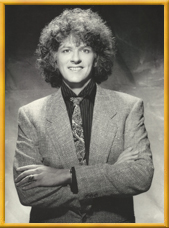 He also made over 100 audio tapes discussing many aspects of self-discovery from a wide variety of viewpoints. They are available as free mp3s by clicking here. He covered topics like meditation, Buddhism, the yogas of love, selfless-giving, pure discrimination, mysticism, career success, living and working in the world, spiritual absorption and nirvana, personal happiness, miracles, dharma and karma, the Zen of sports and athletics, reincarnation and the Tibetan rebirth process, and Tantric Buddhism.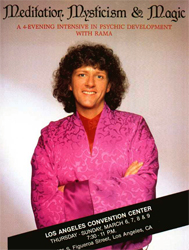 In the mid 1980s he formed an electronic music group, Zazen. Since then Zazen has written and produced a dozen albums for meditation and listening. Rama had discovered that in this crowded and hectic time it was easier to meditate when meditating to certain types of music. Rama was able to transmit empowerments through the music, enabling a meditator to experience meditation at home as if they were in the meditation hall with an enlightened teacher.
In the late 1980s he began teaching on the east coast again, giving public classes in New York and seminars for his students. He also began developing several software systems, including graphics games, database programs, and artificial intelligence programs. He also took up scuba diving, and became a PADI divemaster, specializing in technical deep diving. Rama found while diving that certain underwater locations had a tremendous purity and power that was equal to that of the high Tibetan Himalaya. They were, as he wrote in Snowboarding to Nirvana, "the last refuge of pure aura and power on our planet, the oceans' depths."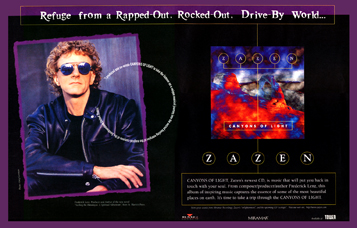 In the mid 1990s he wrote two books about Buddhism and meditation: Surfing the Himalayas and Snowboarding to Nirvana. They chronicle the adventures of a young snowboarding enthusiast as he travels to Nepal to snowboard the highest mountains in the world - the Himalayas. While in Nepal he meets Master Fwap and the Oracle of Nepal, two enlightened Buddhist masters who endeavor to teach him the path of Tantric Buddhism. For more information about them see their website.
Rama passed away on April 12, 1998 in Long Island, New York.